How To Make Gyoza
That caiman would kill for!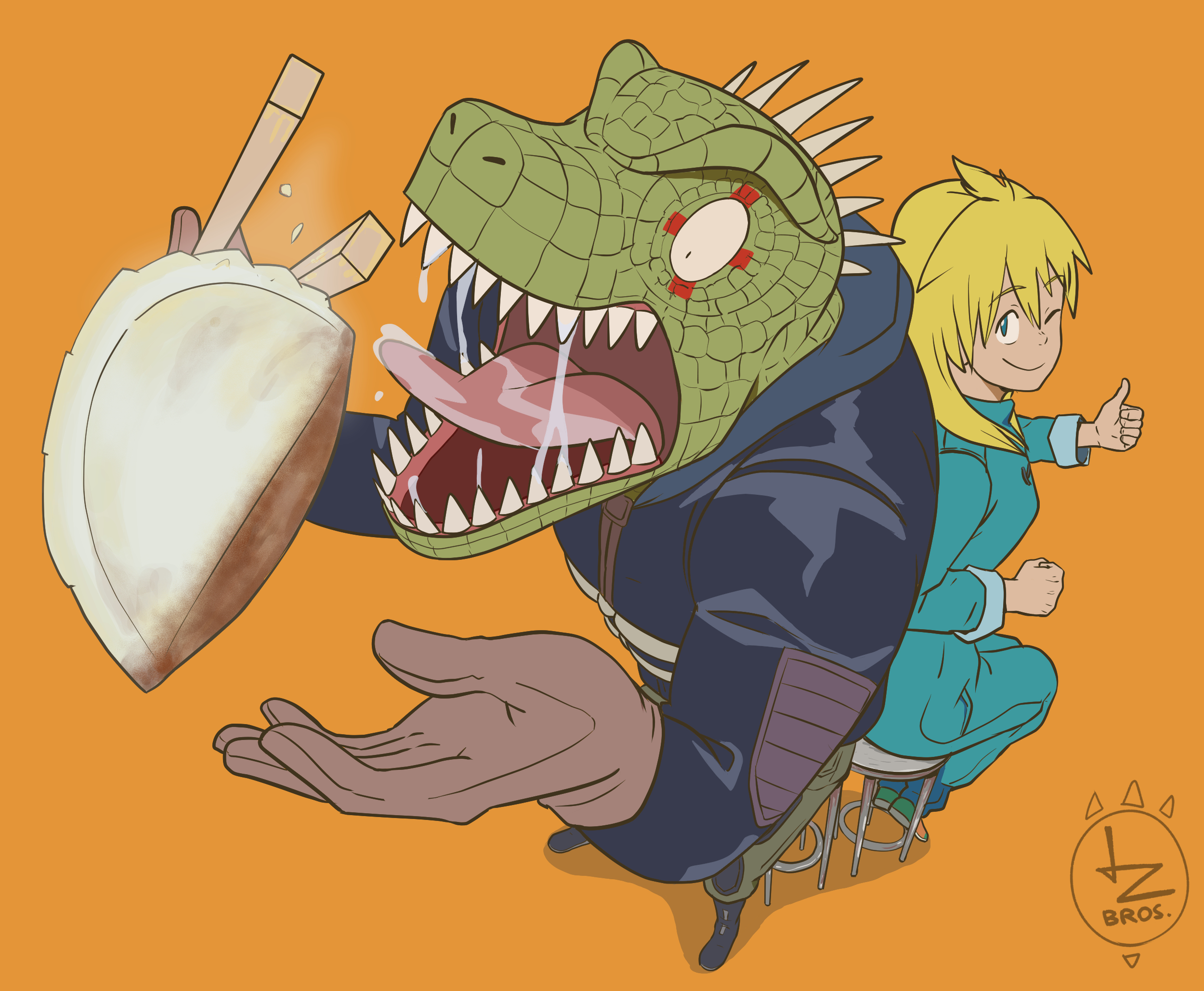 Img Source
Gyoza Filling
Pork –While the original Chinese dumplings use ground beef, pork, lamb, chicken, fish, and shrimp for fillings, classic gyoza usually consists of ground pork.
Cabbage –Chinese dumplings use napa cabbage, but regular cabbage is commonly used for gyoza. As cabbage leaves are thick and hard, we use different ways to make the cabbage leaves wilted. Some blanch them or microwave them for a minute or two. Some sprinkle salt to dehydrate the cabbage and squeeze the water out before mixing it with the meat. And some skip the entire process altogether. I usually decide what to do based on the cabbage leaves I use.
Chinese Chives –My mom adds Chinese chives (Nira in Japanese) to her gyoza, but I usually skip the chives as my children don't like its strong taste. Instead, I add more green onions to the Filling.
Aromatics –Garlic is commonly used in Japanese gyoza. My mom adds grated ginger too, so I do the same for my recipe.
Seasonings – The seasonings are simple, with just sake, soy sauce, sesame oil, and a pinch of salt and pepper. This way, you can enjoy the main ingredients' flavor and freshness.
Gyoza Folding Techniques
Making pretty little dumplings is easier than it looks. Follow the below steps:
Place a wonton wrapper in the palm of your non-dominant hand. Place about a tablespoon of filling directly into the center.
Dip your finger in a bowl of water and run it along the dry part of the outer edge of the wrapper.
Fold the wrapper in half. Holding the dumpling with your left thumb and index finger, start making a pleat with your right thumb and index finger about every 1/4 inch until you have no more wrapper left.
Set aside and continue until all your dumplings are sealed!
Ingredients
FILLING
1 1/2 cups green cabbage, very finely chopped
1 tsp salt, separated
1 lb / 500g ground pork (mince) (fattier the better)
1 cup garlic chives, finely chopped (Note 1)
1 garlic clove, crushed
1 tsp ginger, grated
1 tsp sesame oil
1 tbsp cornstarch / corn flour
2 tsp soy sauce
GYOZA
1 tsp cornflour (cornstarch) – for tray
40 – 45 round wonton (gyoza) wrappers (Gow Gee wrappers) – 1 1/2 packets (Note 2)
3 tbsp vegetable oil (or other cooking oil)
DIPPING SAUCE
Soy sauce
Rice wine vinegar
Chili oil (Rayu is Japanese chili oil)
Instructions
Combine cabbage and 1/2 tsp salt in a small bowl, then set aside for 20 minutes to allow the cabbage to wilt slightly.
Place remaining Filling ingredients (including 1/2 tsp salt) in a large bowl. Squeeze out any excess water from the cabbage and add to the bowl.
Use your hands to mix the Filling.
Sprinkle a baking tray with 1 tsp of cornstarch/cornflour.
Place 1 gyoza wrapper on your palm (left hand for right-handed people). Dip your finger in water and run it around the edge of half the gyoza wrapper (to seal).
Place 1 slightly heaped tbsp of Filling on the wrapper. Fold the wrapper over and use your right hand, assisted by your left-hand thumb, to create 4 pleats. Press to seal and place on the tray. Repeat with remaining wrappers.
TO COOK
Heat 1 tbsp oil in a large skillet (that has a lid) over medium-high heat.
Place about 12 gyoza in rows, slightly overlapping each other. Cook until the underside is lightly golden, then pour 1/3 cup of water around the gyoza and place the lid on.
Cook until the water has completely evaporated (so the golden underside is not wet and soggy), and the wrapper is slightly translucent on top – about 3 to 4 minutes. (See video)
Use an egg flip to transfer onto a plate upside down i.e., golden side up.
Serve with Dipping Sauce.
DIPPING SAUCE
Serve each ingredient separately so people can mix it according to their taste. I use about equal portions of soy sauce and vinegar with a generous splash of chili oil.
references
Gyoza Recipe (Japanese Dumplings) – Momsdish. https://momsdish.com/gyoza
Gyoza Recipe 餃子(ぎょうざ) • Just One Cookbook. https://www.justonecookbook.com/gyoza/
Gyoza – My secret recipe revealed!. https://www.umami-hikari.com/?p=845
[widget id="custom_html-6"]